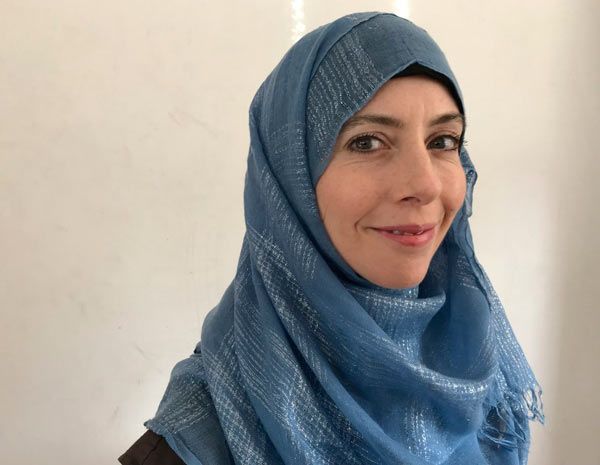 Playwright Sarah Badiyah Sakaan says Muslim YouTube beauty vloggers inspired her new play The Art of Hijab, Kohl Black, and the Right Way to Pray which is about the juxtaposition of online beauty rituals vs actual religious rituals. "A lot of women out there who do these making hijab-styling tutorials, are showing the duality of rituals with beauty, and I was curious to how they fit this into their daily lives compared to their religious rituals," says Ms. Sakaan.
The playwright says that her play is loosely based on her and her sister, and interweaves the lives of two women with scenes from the Quran, the Torah, and the Bible. Ms. Sakaan, who is of Syrian descent, says that she was inspired by her experiences growing up in a mixed Muslim and Christian household in the South. "My dad is from Syria and my mom is from Memphis and is also Christian, so I went to the mosque and Christian church and I had a lot of Jewish friends." She hopes that audiences will takeaway something meaningful from her play. "I hope people have an understanding of the similarities and see that we have a lot in common instead of things that tear us apart."
The Art of Hijab, Kohl Black and the Right Way to Pray is playing in Brooklyn until January 21st at the Five Myles Gallery.