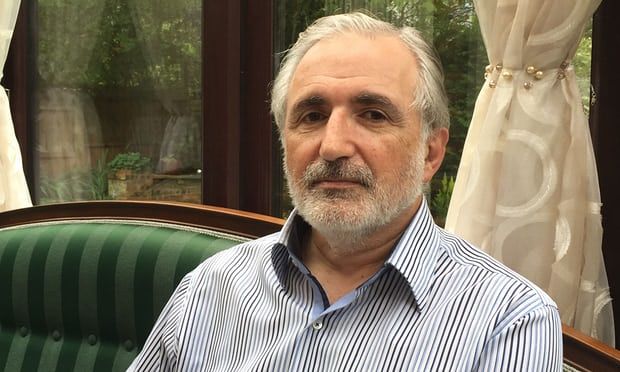 Dr. Nasser Kurdy is a British Muslim orthopedic surgeon who was one of the doctors that treated the victims of the Manchester Arena bombing last May. Sadly, the doctor has found himself a victim of another senseless attack — on the way for evening prayers at the Altrincham Islamic Centre last Sunday, he was stabbed in the neck from behind. Dr. Kurdy sustained a 7.5cm (3in) knife wound and was treated by colleagues at a local hospital before being allowed to return home. Police are treating the attack as a hate crime, and a 28-year old man has been arrested.
Speaking about the attack, Dr. Kurdy said though the injury was painful, he had been lucky that it had not caused serious damage. "As I entered the grounds of the premises, I felt that pain and the blow to my neck. I turned around and saw this gentleman in a threatening pose. I did feel threatened, I did feel vulnerable… God was merciful to me. It could be a nerve, an artery, a vein, the gullet. The neck is the contact between the body and your head, but fortunately it was just the muscle."
Dr. Kurdy is also a religious leader – he's the imam and vice-chair of the Altrincham Islamic Centre and Hale Muslim Association. He told reporters that he believes he was targeted entering the Islamic center but despite this, says he forgives his attacker. "He is not representative of what this country stands for. I have absolutely no anger or hate, or anything negative towards him. I have declared it, I have totally forgiven him. He could be a marginalized person within his own community."
According to the Guardian, Dr. Kurdy is a UK national of Jordanian and Syrian heritage, and has worked as a doctor for four decades since coming to Britain to study medicine in 1977. He worked in Perth, Dundee and Northampton before settling in Manchester in 1991.