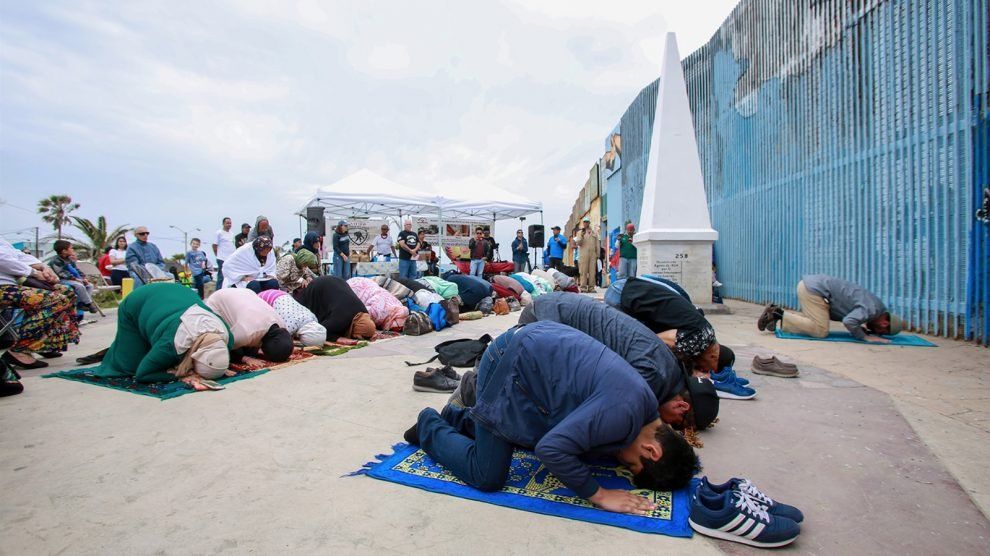 Friendship Park is a historic meeting place on the U.S.- Mexico border overlooking the Pacific Ocean between San Diego and Tijuana. It's also serves as a public space where family members separated by their immigration status can interact, even if their meeting sadly takes place through border fencing.
For more than a decade, Rev. John Fanestil, a United Methodist minister, has held a binational service every Sunday to protect the right of families to meet in person. Inspired to stand for social justice at the border, a group of local Muslims have joined in support and prayer for what's become known as 'Border Mosque.'
Dustin Craun, executive director of the San Diego branch of the Council on American-Islamic Relations, says that due to the political nature, the park has been in danger of closing down many times. He stresses that the interfaith work at Friendship Park "is primarily about the families and keeping that space open."
Sonia Garcia, founder of the Latina Muslim Foundation, says that the Border Mosque is a way for Muslims, who have faced their own immigration challenges, to "be heard in all borders." By uniting in prayer with other faiths and ethnicities, Garcia hopes to combat racism and other prejudices. "If we don't unite, there will be no change."
For more on this powerful story, be sure to check out the short film A Prayer Beyond Borders, produced by Dustin Craun.