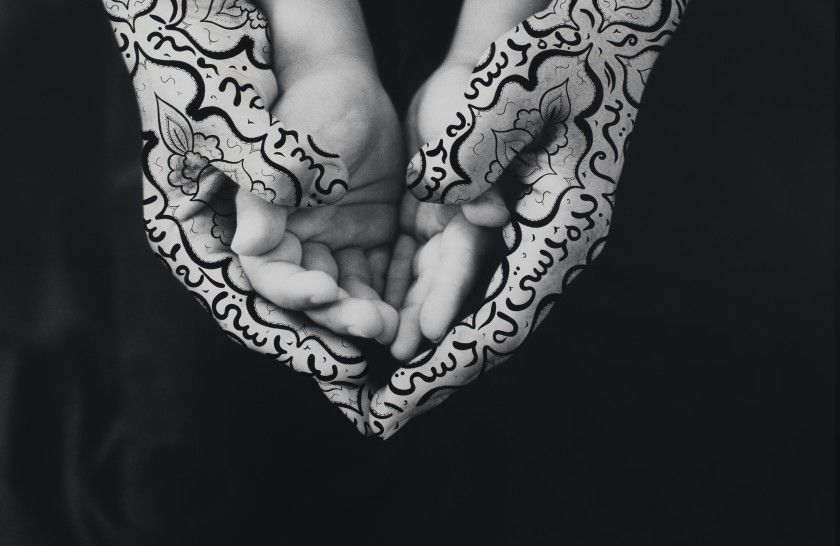 Known primarily for her work in film, video and photography, Shirin Neshat, 62, is an Iranian visual artist who is currently the subject of a one-woman show at the Broad museum in Los Angeles entitled I Will Greet the Sun Again. It is the largest exhibition to date for the provocateur who currently resides in New York.
Ms. Neshat was born in Northern Iran and came to the U.S. as a teenager in 1975 at the prompting of her father. Four years later, the Iranian Revolution made it impossible for her to return home and she found herself practically alone in Los Angeles, living with a surrogate family. She wouldn't see her family for another twelve years. "All of these things made their way into my work: fear, vulnerability, being an outcast," says Ms. Neshat.
In her work, she often takes on the stereotype of Muslim women as victims – head on. "One of the things I battle with in the Western media is that no matter my work — whether the woman is protesting, is rebellious, is breaking the norms, whether it's through a state of madness or walking out – they have stood up against the system," she says. "Yes, there are oppressions, but women have stood up. The biggest fighters in Iran today are the women. The most unafraid people in Iran are women. I've always tried to say that… My mother was the person in control in my household, and in my life, I'm the boss."
The exhibit runs through Feb 16th at the Broad Museum in Los Angeles.