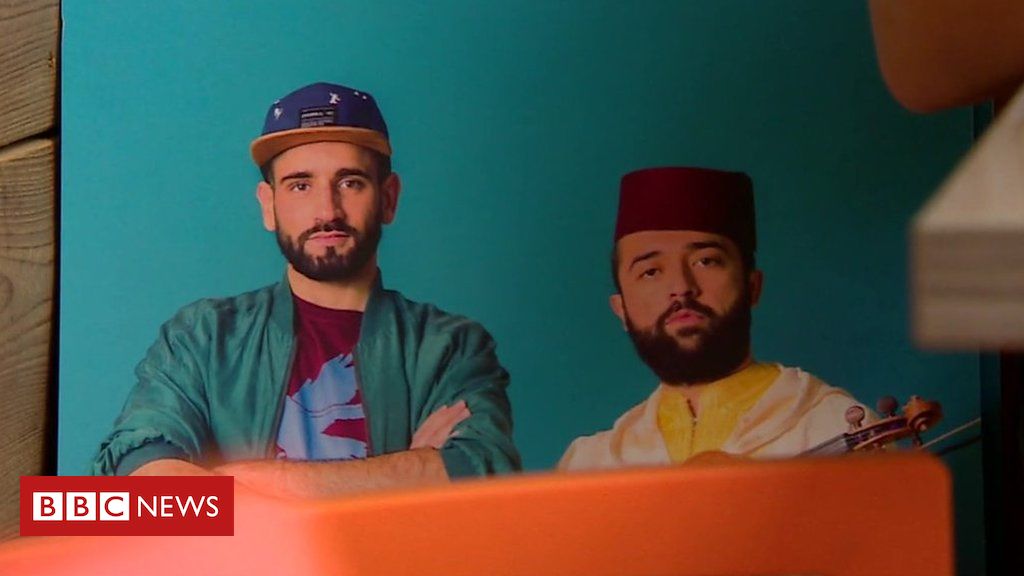 Muslim and non-Muslim men in the Netherlands and Belgium have been swapping clothing as part of a photography project to take on social profiling and stereotyping. Participants say they want to start a conversation about identity and encourage non-Muslims to take a beat and think about how they subconsciously (or consciously) perceive Muslims in their communities.
The creator of the project, Shirin Mirachor, says that when she started the project, she was thinking of two different types of men — one with a traditional beard and the other, a hipster. She wanted to play with the labels that the hipster was seen as progressive and fashionable while the bearded Muslim man was perceived more negatively, often labeled as "conservative" or "aggressive" or even linked to terrorism. Then she asked herself, what if the two men switched clothing? Would people know who was who and would they look at the two men differently?
The photos were taken and blown up to billboard sizes where they were displayed in local neighborhoods where the subjects lived. The photo series was a huge success and participants say it opened up the conversations about identity and Islam, to both Muslims and non-Muslims alike.
CLICK for a video of the project.