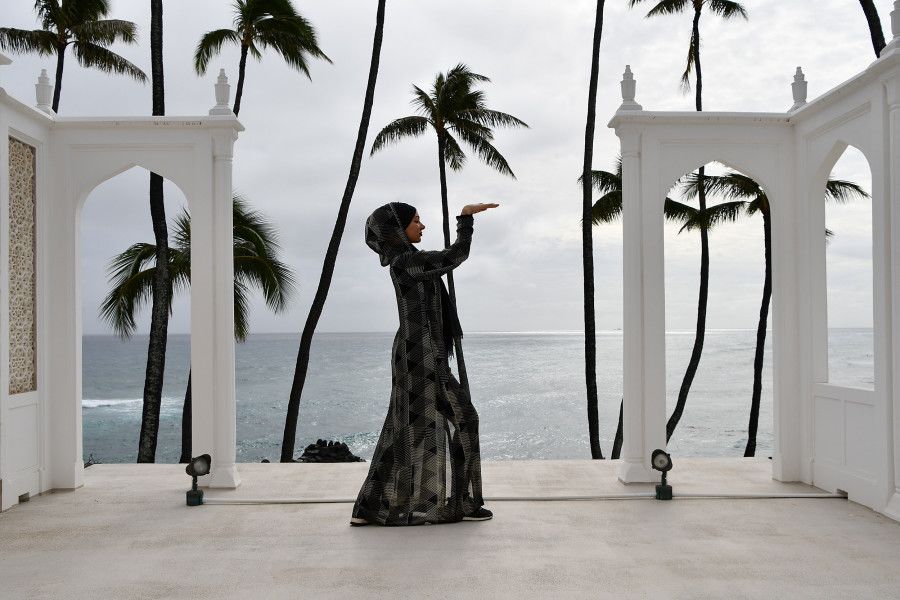 Dancer and choreographer Amirah Sackett says that she believes her "art and identity, as both Muslim and American, has the power to build bridges between communities fostering mutual understanding, increased knowledge, awareness, and unity." As a fan of hip hop, she fuses the genre with Islamic themes in her dance and choreography.
In an interview with the Harvard Gazette, the Chicago based dancer, choreographer, educator, feminist and activist gets candid and here are some tidbits:
— I have a background in contemporary dance and in classical ballet, and the way that I came to hip-hop was probably first through rap music and the way that it told a story. I loved the way that rap communicated things so efficiently in a short amount of time… The genre we call hip-hop dance has a rich and expressive movement vocabulary. We have so much to say, and now I'm trying to explore how to translate from what we do in a dance cypher — the circle — to a space like a stage.
— I've been fusing Rumi's poetry with hip-hop and funk beats, and then creating movement with Islamic themes. Rumi has been part of my exploration process in the last few years, and his poetry is popular in the United States, but his Muslim identity is often not discussed here. People are familiar with Rumi as a poet, but they forget that he was also an Islamic scholar. By using Rumi in my work, I'm channeling an artist who is so loved by all and fusing that with hip-hop culture, which I feel is a universal language. I love exploring and growing my skills, but I think it's very important that I say something with my work
— Being visibly Muslim, wearing hijab, and doing something as powerful as dance and representing it in this strong way — I think that that image is the complete opposite of what most people who don't have a lot of contact with Muslims might see. Across the country, I've noticed that when I'm able to bridge that gap with dance and art, when I talk about misconceptions about Muslims and our religion, people are more likely to respond to me differently and ask questions they might not ask in a different situation. I think that's crucial in America, to have the conversations that are uncomfortable and being open to those questions. For me, these kinds of conversations and finding what unifies us is the strongest weapon right now. I don't want us to be divided; I want us to be unified.