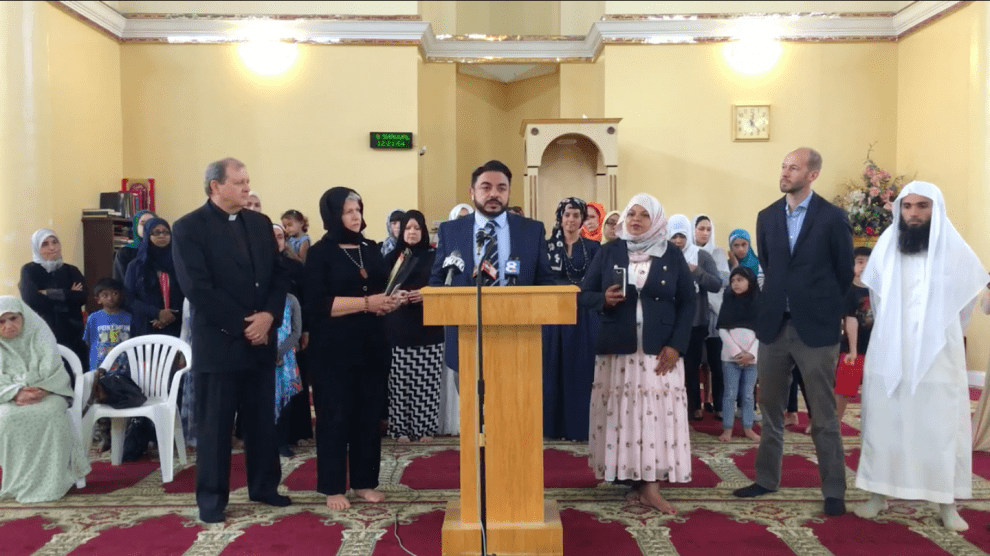 When news of the crisis over family border separations first struck, Imam Arjan Abu Sa'ad said his congregation at the Islamic Society of Tampa Bay Area (ISTABA) initially felt helpless. "The message of Islam is mercy to humanity," says Abu Sa'ad. "Our faith commands us … to be part of the solution and not the problem." With this is mind, the mosque took immediate action and on June 22nd held a press conference offering to host every migrant child separated from his or her parents, including all transportation costs.
When the mosque asked for volunteers, the first thing member Zunera Mir asked herself was a simple question: What would the Prophet Muhammad do? Many Muslims have gone on social media to point out what the Prophet said about this matter: Whoever separates a mother from her child, Allah will separate him from his loved ones on the Day of Judgment.
"Our ultimate goal is to protect the children," says Ahmed Bedier, who heads the mosque's public outreach and is the founder of United Voices for America. "These children continue to be housed and locked up into these detention centers, which we find to be unacceptable."
To date, more than 100 local Muslim households have signed up to host the children and pay their costs.