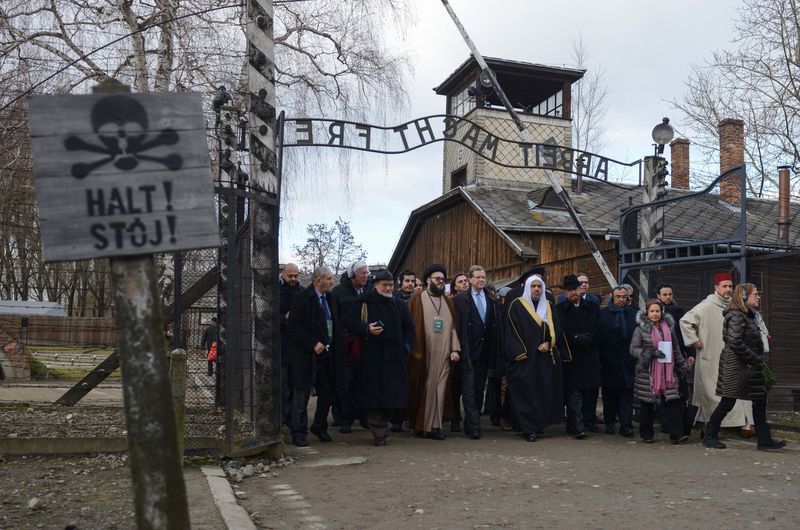 Mohammad Al-Issa, who is the secretary general of the Muslim World League, writes in this Chicago Tribune op-ed about the importance of partnership and unity between Muslims and Jews. Last April, the Muslim World League and the American Jewish Committee signed an agreement to "make the 21st century an era of harmony and friendship" that, according to Al-Issa, "unites the communities against all attempts to divide us by race, faith, nationality or ethnicity."
Al-Issa continues:
"Words are important, but insufficient. The ultimate test is action. That explains why we co-headed a joint Jewish-Muslim delegation to Auschwitz to mark the 75th anniversary of the Nazi German camp's liberation. At a site of unconscionable pain, the images of Jews and Muslims praying in their own manner and to the same God should give the world hope that adherents of both faiths are determined to build a more humane and harmonious tomorrow….
The visit marked the most senior Islamic delegation ever to visit Auschwitz, including Muslim leaders from more than two dozen countries in Africa, Asia, Europe, the Middle East and North America. But it ought to represent a seminal moment for Jews as well, a reminder that both our faiths compel us to act against injustice.
In Hebrew, we speak of "tikkun olam." In Arabic, "islah." Each demands of us to repair the world through education and action, among our own communities and through partnerships such as ours…
Visiting Auschwitz is an important education for anyone who wants to build a better world…. These 1.1 million people murdered in Auschwitz were human beings, each with his or her own story, their world brutally cut short.
As Muslim and as Jew, we remember them. And we honor their memories by bearing witness, linking arms and saying, 'Never again.'"