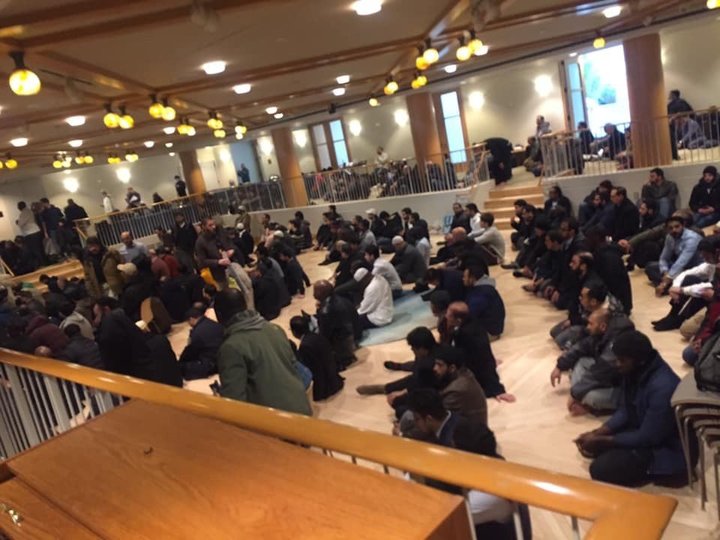 Last Friday, a fire downstairs from the Islamic Society of Mid-Manhattan impacted prayer services (Friday is the holiest day in the Muslim week and Muslims traditionally gather for prayer in the early afternoon). So that is when Central Synagogue, a neighboring Reform Jewish congregation, stepped in.
According to The Forward, "More than 600 Muslims walked a block east to Central, and filed into the synagogue's indoor pavilion, leaving their shoes in the hallway. A facilities manager at Central located a hand-washing station for the Muslim congregants, as hand-washing is a part of Jummah prayers."
Senior cantor Daniel Mutlu says he and other members of Central Synagogue were gathering outside the mosque to show support for local Muslims in light of New Zealand's mosque massacres when they heard that they were going to be displaced for their afternoon Friday prayer and said the rabbi immediately invited them to pray in their house of worship. "We talk a lot about the unity of people and the unity of love and that was so apparent on that day," says Mutlu.
In a sermon, the Islamic Society of Mid-Manhattan's imam called it the "most blessed moment" in his life in New York, and thanked Allah that he and his congregants were able "to witness the love and the care of our neighbors."