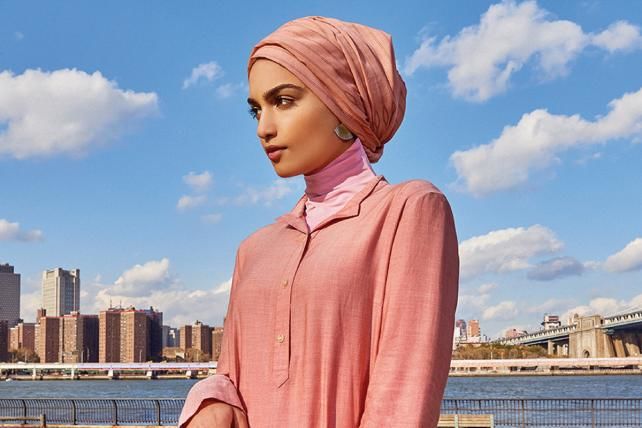 Muslim marketing and modest fashion are both going mainstream, according to Ad Age magazine. In the last year, Macy's has begun selling the Verona Collection, a brand of modest clothing that features hijab fashions. Adidas featured a hijabi model down the runway in its New York Fashion Week show. And Ayana Ife became the first Muslim designer on Lifetime's popular "Project Runway." Not to mention that Adidas, Nike, American Eagle Outfitters and Macy's, have all begun selling hijabs.
"For the first time in my life since 9/11, it's almost a given to see women who look like me in marketing campaigns or editorials, and that's really cool," says Amani Al-Khatahtbeh, founder of MuslimGirl.com.
Muslim consumer spending on apparel is definitely on the rise. In 2015, consumer spending was around $243 billion, a 6 percent rise over the previous year. That figure is expected to rise to $368 billion by 2021.
"The retail environment is tanking and so you'll see a lot of attempts at trying to reach other markets—we've seen a lot of inclusivity and variations," says Melanie Elturk, founder of Haute Hijab. "Retail knows and understands that in order to survive, they need to be dynamic and adapt to societal trends."