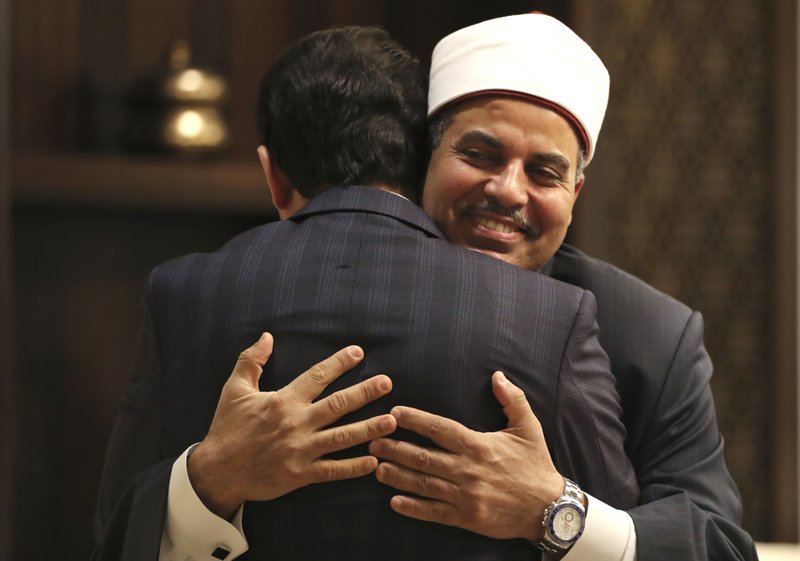 Interfaith leaders recently gathered in Abu Dhabi to mark the one year anniversary of Pope Francis' historic trip to the Arabian Peninsula, a visit that saw leading Muslim clerics pledging with the pope to promote interfaith harmony and unity. It was the first ever papal visit to the Arabian Peninsula.
AP recounts that during the trip, Pope Francis participated in a conference on interreligious dialogue and signed a "human fraternity" document to promote coexistence and confront extremism with the Grand Imam of Al-Azhar, Ahmed el-Tayeb. The Pope ended the trip with a mass for 180,000 Christians and an appeal for the end to Yemen's humanitarian crisis, saying that the "cries of these children and their parents rise up" to God.
Monday's meeting also showcased the country's continued efforts with promoting interfaith dialogue as Abu Dhabi prepares to break ground on a facility that will house a mosque, church and synagogue side by side. The Abrahamic House of Fraternity project is due to be completed in 2022.